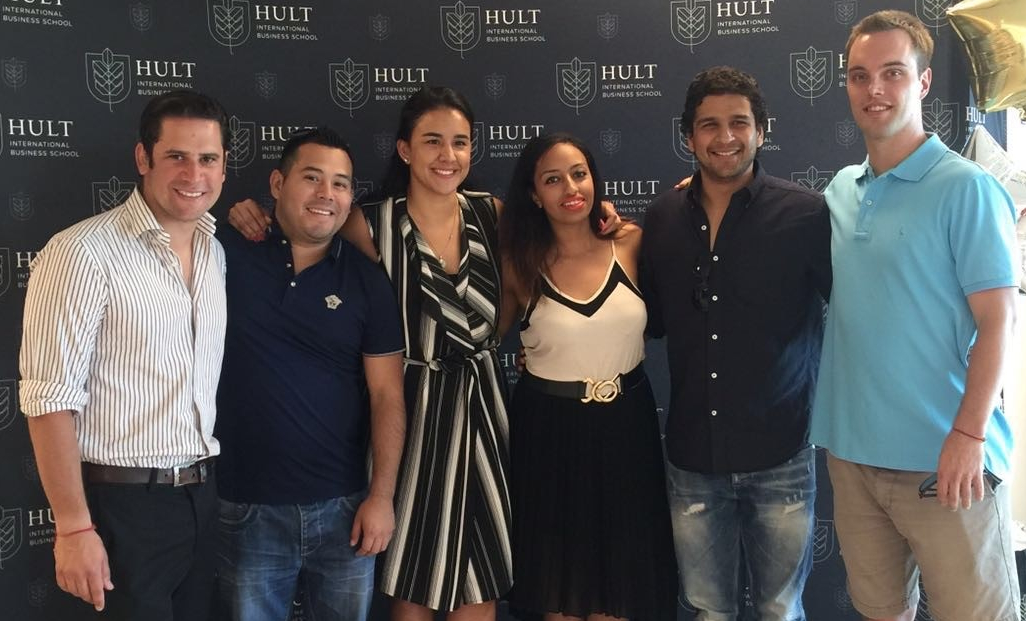 "Diversity is being invited to the party; inclusion is being asked to dance" (Verna Myers).
Diversity starts to feel like a buzzword (so much like "networking") when you're reading brochures from different business schools and thinking about pursuing an MBA. Most of these institutions will present you with compelling data, statistics, and rankings. However, very few of them will truly elaborate on how they provide an inclusive environment and how they integrate a multicultural approach into their core values, their mission statement and—most importantly—into part their daily activities.
Hult do diversity like nowhere else!
Being around people from all over the world has always been super important to me, and I knew from the very first day at Hult I'd chosen the best school for the ultimate diverse environment. And I'm not referring to my first day in the classroom (which is full of students from over 30 different nationalities), I'm talking about day one of my application process. As I'm sure most of you know, the current political and socio-economic situation in Venezuela (my home country) has made pursuing an MBA degree abroad very challenging—if not a mission impossible. You truly start to embody Ethan Hunt (for the Mission Impossible fans reading this), dealing with legal, immigration, and financial challenges to make this dream come true.
My acceptance to Hult wouldn't have been possible without the fantastic enrollment team that was assigned to me. They supported me throughout the entire process, especially with the admission committee, and showed empathy and understanding toward my situation. The team did an amazing job coming up with creative solutions to overcome the well-known challenges Venezuelan people face. They went above and beyond, and I'm forever grateful for the whole team lead by Thais De Oliveira!
So, here's where my story begins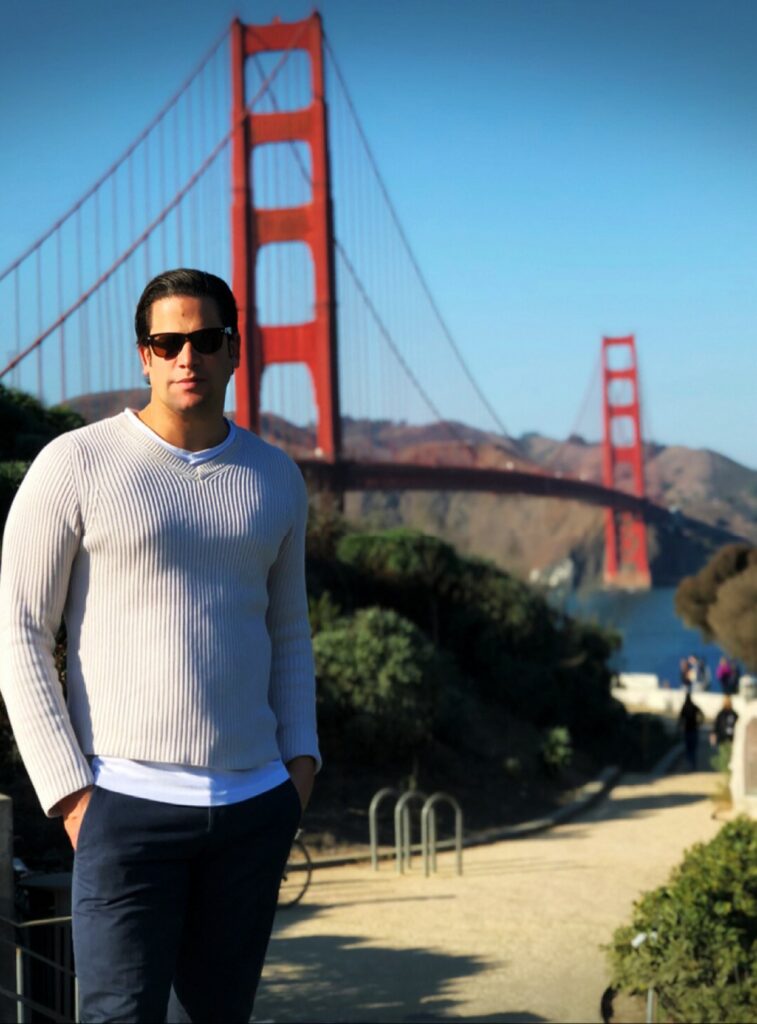 I was born and raised in Caracas Venezuela. I got my Bachelor in Electronic Engineering from Universidad Simon Bolivar in 2005 and received my Master of Science Degree in Information Technologies at the Polytechnic University of Catalunya (Barcelona, Spain) in 2007. Afterwards, I returned to Venezuela and spent eight years working in the Telco Industry as a Sales Engineer. Around 2012-2013, I was determined to grow and continue working hard to take my career to the next level. Specifically, I needed to:
Polish up my negotiation and persuasion skills.
Master the challenger methodology and create "constructive tension" moments during the sales cycle.
Gain Enterprise Financial knowledge.
Learn how to read a 10-K annual report and translate that data into growth opportunities for the customer.
Learn more about sales marketing—how to market integrated solutions in technology, how to engage with the C-Suite, and how to take the conversation outside of the customer's IT department.
Learn how to work in international markets.
There is no doubt in my mind that my time at Hult provided me with all of this knowledge, and more.
Could I have received the same experience in a different business school? Well maybe, but there is one thing that I honestly believe I wouldn't have gotten at any other institution: the growth mindset culture. A philosophy which Hult has embedded in its DNA and has become the school's mantra. This is something that is revolutionizing corporate America, and I see that very clearly here in Silicon Valley. Companies seek employees who are not discouraged by failure, but rather take those failures as opportunities to learn and grow.
Ah yes, now on to securing that dream job
And that leads me to my closing topic, finding your dream job. Every person's journey is unique to themselves. We all have different paths and obstacles we must overcome in order to reach our goal. I reached my goal of landing my dream job in America and it was one of the most difficult things I've had to overcome. It is one of those things where talent and opportunity must come together. Fortunately, you won't be alone on this challenging yet exciting journey. Below are some tips I've learned through my own experience:
Pick your dream companies (no more than five) and do your homework extensively on those. Learn about their mission, their business model, read their 10-K, learn about the roles you're interested in, and build your network for each company.
Connect with your career advisor from the very beginning. I was blessed to be mentored by Jane Russell from the careers team who had a significant impact on me landing my current role. Your career advisor will help you build your resume, refine your pitch, and connect you with the alumni network. Be sure to set up bi-weekly meetings with your career advisors! They are there to help you.
Be focused, find your own niche, and give it your all.
By following these tips and with the guidance of Hult's careers department, I was able to get the job of my dreams—working at Microsoft. I was recruited as part of the MBA MACH program (Microsoft Academy for College Hires) and currently I'm a Senior Account Manager for Cloud Services in San Francisco. I'm passionate about my job because I get to empower each and every one of my customers by helping them be more efficient, increase their revenue, and ultimately achieve more by enabling digital transformation in their business process using our technology stack… and I love it!!!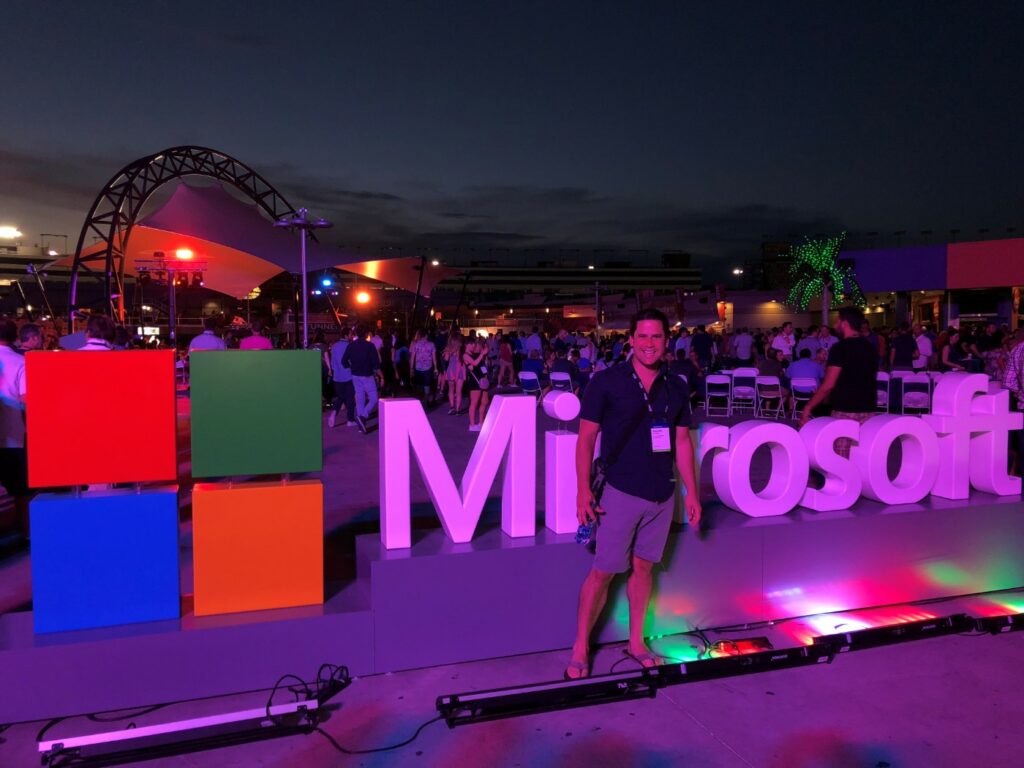 Want to become part of our diverse and dynamic business school? Hult offers a range of highly skills-focused and employability-driven business school programs including a range of MBA options and a comprehensive one year Masters in International Business. 
You might interested in this